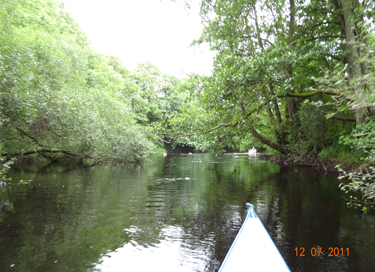 Trees & Seas
ENGLISH VERSION. Two days with the best Halland can offer in nature.
1. First day hiking in the beutiful natural reserve of Åkulla, with lovely beech woods and dramatic nature. We discover the amazing "speeking stones" of Bexell, from the late 19th century. 2. Accomodation in Åkulla Friluftsgård, and the following day canoing in a scenic river and then biking down towards the sea, through undulating nature.
Finally transport back to the starting point or to the station. Price 2500:- with everything included.